Medplace Practices Proactive Cybersecurity
With patient data at stake, Medplace goes beyond HIPAA compliance to deliver top notch protections for all information handled by the platform. Contents:
Our Cybersecurity Certifications
How Medplace Maintains Security Best Practices
Web Security
Overview of the Medplace Architecture
Medplace implements proven cybersecurity practices

Secure data with 256-bit AES encryption
All employees trained in best practices and receives annual HIPAA compliance training
Network-wide real-time scanning to find and secure any web vulnerabilities
A Quick Review of Our PDF :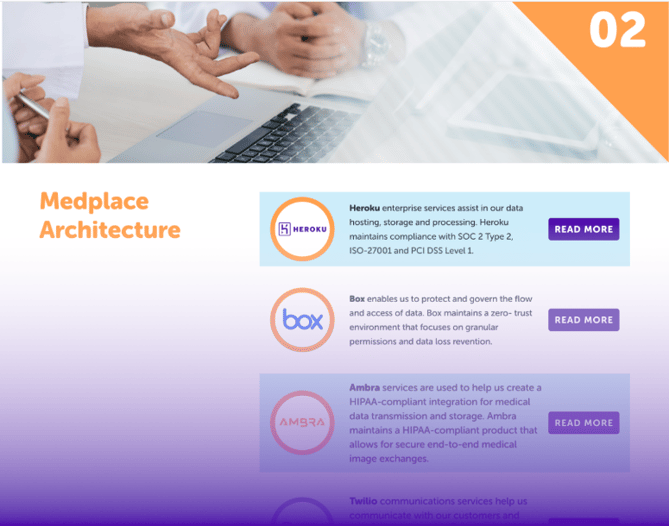 See how Medplace's secure architecture can complement your organization's cybersecurity. Download the whitepaper by filling out the form.