Abstract
Medical peer review is how hospitals get feedback on the quality of care they provide. In its current state, the mandatory process needs to be revised due to bias, inefficiencies, and resource limitations. Using external review (in contrast to standard, internal review), healthcare organizations can overcome these obstacles and improve patient safety. Medplace's external peer review services helped multiple facilities quickly find medical experts and receive valuable
feedback on their quality of care.
What is Clinical Peer Review?
Peer Review Structure
Peer Review Cognitive Biases
Case Study: Implementing External Peer Review with Medplace

Large rural hospital system
Critical Access hospital
A Quick Review of Our PDF :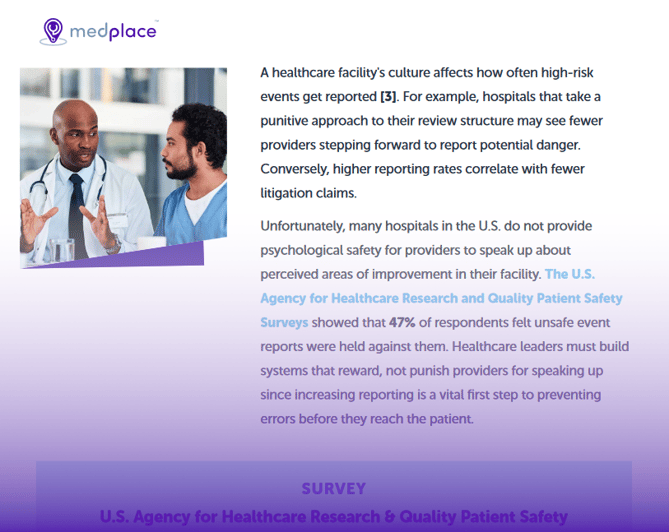 See how Medplace can streamline your organization's peer review process and help build a culture of safety. Download the whitepaper by filling out the form.