Everyone benefits from higher standards of care. With fewer medical mistakes, patients face fewer injuries, physicians feel empowered and less likely to burn out or leave the workforce, and fewer adverse events mean decreased costs for hospital insurers. But many health systems are strained for resources. Beckers Hospital Review reported at least 19 hospitals closed in 2022 for financial reasons. Collaboration is one-way healthcare leaders bypass distance and resource limitations to ensure the quality-of-care patients deserve.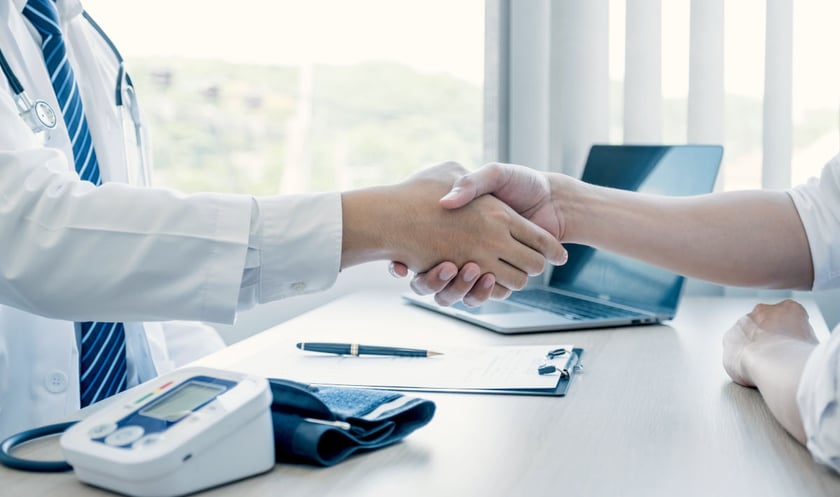 Kansas Healthcare Collaborative Tools
Healthcare suffers from siloed information. For example, one department in a hospital needs to share information with another to avoid miscommunication. Or, at a larger scale, problems solved at one hospital location can prevent challenges at another, but health systems need to communicate to realize this goal. At the Kansas Healthcare Collaborative, Malea Hartvickson and her team facilitate and provide the necessary tools to make this a reality.

We provide policies, procedures, workflows, and technical assistance. If you need something that we don't have, we'll work with you to come up with something that fits your practice or your hospital.
Hartvickson mentions that tools to evaluate medication hand-off, physical surroundings safety, social networks, referrals to social services and even partnering with local fire departments reduced risk in at-home care. The results of efforts like the Kansas Healthcare Collaborative speak for themselves. Using their set of tools, KHC lowered A1C in their diabetic patients and reduced the readmissions in their chronic care program to one.
Going Beyond Accreditation
In many cases, accrediting bodies are in the optimal position to foster collaboration, especially through information campaigns. Candace Eden of the Joint Commission described how through a multimedia effort called, It Could Happen to You, she and her team were able to encourage healthcare workers to speak up after a potentially dangerous event while caring for a patient.
An episode had a nurse that told their story of leaving a sponge in a patient after surgery and what we could do to make that not happen again. We got great feedback when we sent those videos out to all the staff. You've got to be open and talk to your patients talking to your consumers, your families, and your team. If they're comfortable, they'll speak up.
By sharing their experiences, featured staff reduced the stigma around malpractice, drew attention to system flaws, and created a culture of safety. Other resources, such as mock inspections, helped hospitals significantly reduce claims.
Collaborate with Top Practicing Experts for Peer Review
Peer review is a required process in healthcare facilities, but location can severely limit an organization's access to necessary experts to conduct a thorough review. In the case of Cherokee Regional Medical Center, it took months to complete reviews. Medplace eliminates this geographic barrier using its platform of over 700 practicing doctors and nurses, hospital risk leaders can connect, schedule, and complete a peer review in two weeks or less, regardless of location. Schedule a demo today to learn more about how Medplace can streamline your organization's peer review process and clear your backlog of cases.