Independent medical exams, or IMEs, offer practicing physicians a lucrative alternative to clinical work. Just as hospital administrations may need professionals with clinical experience to review incidents, law firms, insurers, and employers sometimes need a medical second opinion. Arizona Attorney Robert Wisniewski gives interested doctors three pieces of advice when venturing into workers' compensation and IMEs.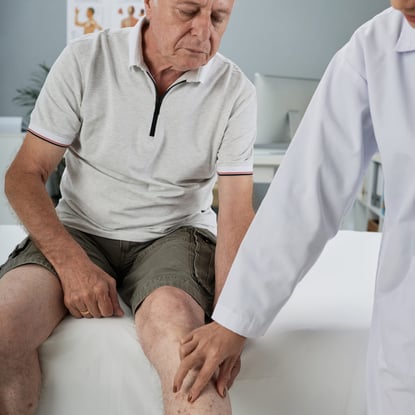 Make Friends in the Industry
Law can seem intimidating to outsiders. Misconceptions shaped by popular culture, news media, and first-hand accounts from friends make the market appear unfriendly. As a result, physicians seeking to expand their medical-legal revenue may assume that they must become hyper-competitive to succeed. But in markets like Arizona's, this approach will likely backfire.

It's a small group of lawyers - tops between 100 to 200 out of 30,000 lawyers in the state that do workers' comp. Everybody knows everybody. So, you can't be nasty to the competition. Because an hour later, the whole state will know you're a jerk.
Instead, Wisniewski urged physicians to build quality relationships with their lawyer colleagues and keep a cooperative mindset.
Learn from the Best
IMEs require a distinct approach from primary or clinical care. Instead of recommending a treatment plan, physicians doing IMEs must focus on a specific injury and determine whether it can be traced back to a workplace incident. Additionally, these reviews come with heightened expectations from employers and workers. Therefore, Wisniewski recommends that medical professionals learn from experienced IME doctors to grasp the process quickly.
Talk to someone who performs IMEs in their specialty area - an independent exam practice. The competitor may not want you to learn how to do it from him, but some of the doctors are cooperative.
Be Independent
Workers' comp faces a stigma of biased examiners, but physicians entering the IME market need not put their credibility at risk.
Some doctors have their script and will always say the same thing. But if you're genuinely independent - able to articulate your findings and explain those - you'll get a fair amount of business from insurance companies, self-insured firms, or a nurse managing the claim because the adjusters talk. They'll say, 'I had this doctor; he was great at explaining that foot injury. Maybe you should try'.
Many organizations seek out highly independent examiners. For example, construction companies can edge out their competition in the labor market if their employees know their safety is prioritized. Plus, honest medical opinions help firms place employees in situations that reduce repeat injuries.
Ultimately, the Arizona injury and workers' compensation industry needs more physicians. With these skills, prospective IME doctors can earn legal revenue while building their reputation as reliable examiners and improving workers' compensation processes.