California's New Malpractice Law
In May, California passed legislation to significantly increase the monetary awards given to patients in medical malpractice cases. Under the law (AB 35), cases involving a patient death see a limit of $500,000, and claims without a death increase to $350,000. Along with the new caps, it contains provisions to continue increasing them over the next ten years. It is the first structural reform to California's healthcare malpractice system in decades.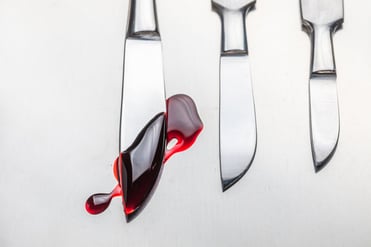 Before the law, MICRA limited maximum payouts to $250,000, which Cali Matters points out is only $50,000 of buying power relative to 2021. Advocates of the bill point out that increasing the cap brings winnings for patients and law firms in line with current living costs and inflation.
Already, the bill has sent shockwaves through the industry. Advocates of the new bill heralded it as a protection for patients against mal-practicing doctors. Craig Peters, president of Consumer Attorneys of California, told Cali Matters that he supported the decision.
It's a recognition by all the parties that this was not a battle between doctors and lawyers. This is a battle between negligent doctors and injured patients, and if you look at it through that lens - it solves a lot of problems.
Physicians and healthcare workers have traditionally opposed legislation that increases this cap. Data from Healthcare Finance shows that 84 percent of family physicians say that lawsuits brought against them are unwarranted, but increasing patient winnings provides incentives to sue providers. As a result, various physician groups announced their opposition to the change.
History of California Medmal Legislation
Scott D. Buchholz, the managing partner, and senior trial lawyer at Dummit, Buchholz & Trapp, shed light on the new legislation in the greater context of malpractice in California, which started with MICRA, or the Medical Injury Compensation Reform Act of 1975.
"In the early 70s, the insurance companies that insure doctors and hospitals were raising their premiums. In 1975, they were going to raise premiums 400%. So we saw doctors leaving the state. There was bipartisan support to do something to bring premiums in and make sure that our doctors and healthcare providers, anyone that has insurance or can be sued, has some protection."
Governor Jerry Brown signed a set of laws, AB1XX, to control costs and attempt to decrease premiums. The regulations required compromises between debt-supported doctors, insurers and the plaintiff's BAR Association. Most importantly, the bills placed a flat $250,000 cap on pain and suffering. This cap remained until Gov. Gavin Newsom signed the cap increase, a move that healthcare insurers, trial lawyers and injured patients have called for over the past several years.
Another dimension of MICRA is that it limits how much in contingency fees plaintiff lawyers can receive if they win a pain and suffering case. Under MICRA, winnings for trial lawyers is tiered:
40% of 50,000

33% of the next 50,000

25% of the next 500,000

15% over $600,000
Consequently, plaintiff law firms advocated for the new legislation to circumvent existing contingency fee limits.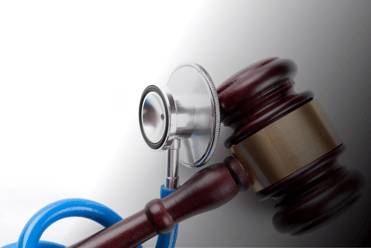 Implications of California's Malpractice Cap Law
The future of malpractice cases in California holds significantly higher costs for doctors named in suits and their insurers. Along with the new cap, AB 35's outline increases limits over the coming ten years until maximum winnings for a wrongful death case reach $1 million, ramping up yearly by $50,000. Without a wrongful death verdict, winnings would increase by $40,000 each year until they reach $750,000, according to Healthcare Finance.
For more information on the new California law, including often overlooked details, read "What You Need to Know About CA's New Malpractice Law."